Protect your four-wheeler with personalized coverage
Get a Quote Online for Your ATV or UTV and ride
Firefly ATV and UTV insurance gives full-time ranchers or part-time adventure seekers the chance to protect their all-terrain vehicle (ATV), utility vehicle (UTV), or side-by-side; by quoting and customizing a policy online, that fits their needs and cover various types of risks.
Check out a few of our discounts aimed at lowering your ATV insurance cost.*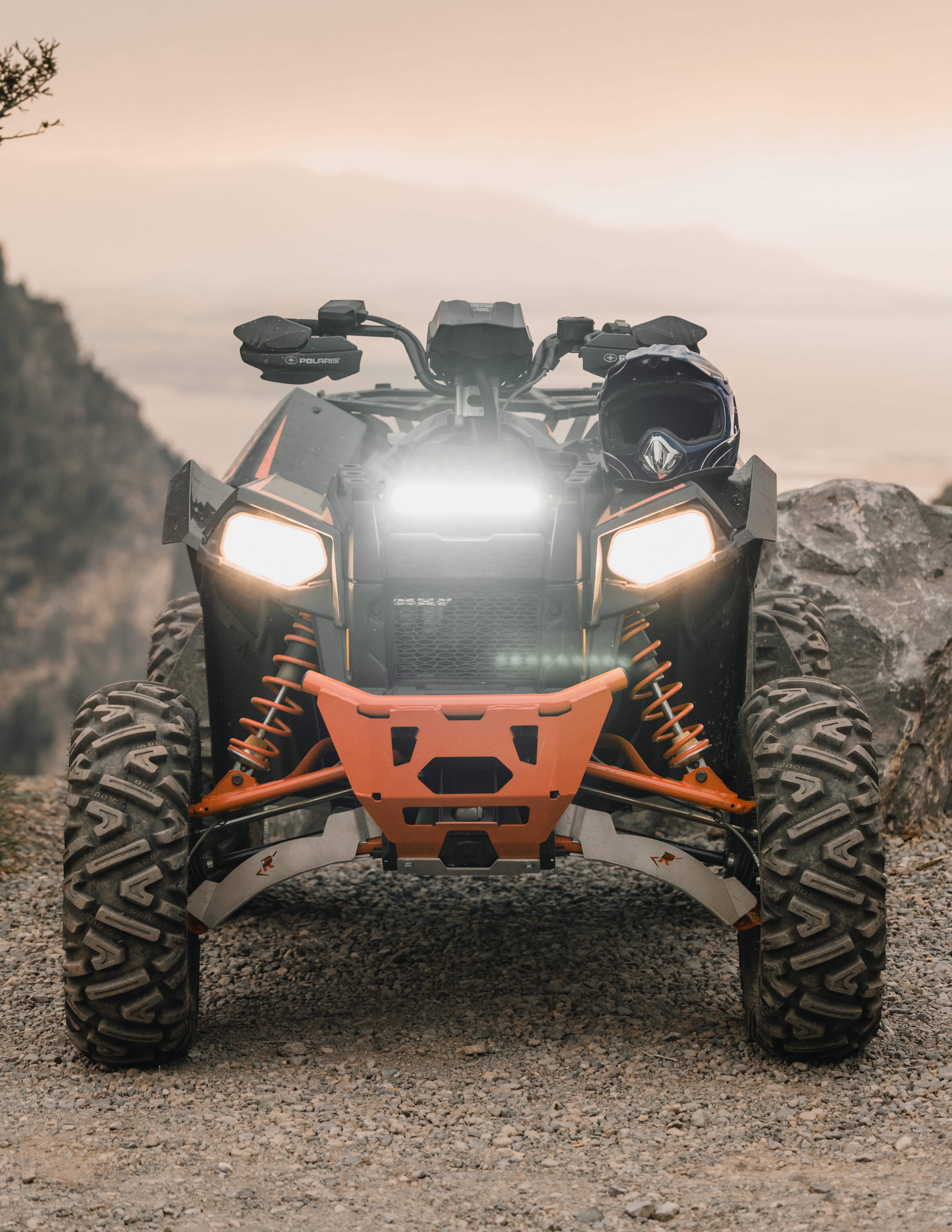 What does ATV/UTV insurance cover?
ATV/UTV insurance policy covers repairs to your vehicle, as well as any injuries or losses you are liable for. However, and to ensure your maximum peace of mind, Firefly provides more than just basic liability protection and comprehensive/collision coverage; making it among the best ATV insurance companies.
An ATV insurance from Firefly automatically encompasses $3,000 in coverage for riding accessories or any upgrades you have made to your vehicle. Think you will need more than $3,000? You can purchase up to $30,000 in additional coverage.

Example: Your recently added four-wheeler custom seat got damaged in a covered accident. Firefly will compensate you with the seat's value.
Firefly refunds you the MSRP in full if your ATV/UTV is totaled and is no more than one model year old on a new policy or two model years old on a renewal policy with full physical damage coverage. A deductible is required.

Example: A few years ago, you spent $10,000 on a brand-new ATV; which is only worth $5,000 today. If your vehicle gets totaled in a covered accident and its newest model costs more than $10,000, then Firefly will reimburse you that amount.
If you utilize your ATV/UTV for plow work or hunting, then Carried contents coverage is an ideal option for your workhorse. It protects camping/hunting equipment, and other personal belongings in the event of a covered loss.

Example: A covered ATV accident destroys your brand-mew tent. Firefly will pay for its replacement.
Common questions about ATV/UTV Insurance
Is ATV insurance required?
Is your four-wheeler covered by your home insurance policy?
How much is ATV/UTV insurance?
Does Firefly insure all ATV, UTV, and side-by-side brands?
Although not all states require mandate insurance for your ATV or UTV, some locations where you can ride one might, such as public parks and RV trails. Additionally, if you finance your car, some lenders could insist on comprehensive and collision insurance.
Home insurance generally protects your ATV in accidents that happen on your property only. This implies that you will require a separate ATV/UTV policy for mishaps that arise away from home.
Pricing depends on numerous factors, such as your vehicle's location, model, and year. The rate might also differ according to age and driving record.
Nearly all well-known brands and models are covered by our insurance, including but not restricted to Polaris, Can-Am (BRP), Honda, Yamaha, and Kawasaki.
Tips for ATV insurance quotes