Get a condo insurance quote and cover your home & family
Condo insurance protects what your association doesn't
Condo insurance covers your personal property, as well as the interior of your building, which includes the walls, flooring, countertops, cabinets, and personal liability insurance; in addition to temporary living expenses in the case of a covered loss. 
Your condo association' general insurance policy mainly covers the grounds, common areas (such hallways and elevators), and the exterior/physical construction of your unit. However, the association's insurance policy does not cover your personal goods or the interior of the condo.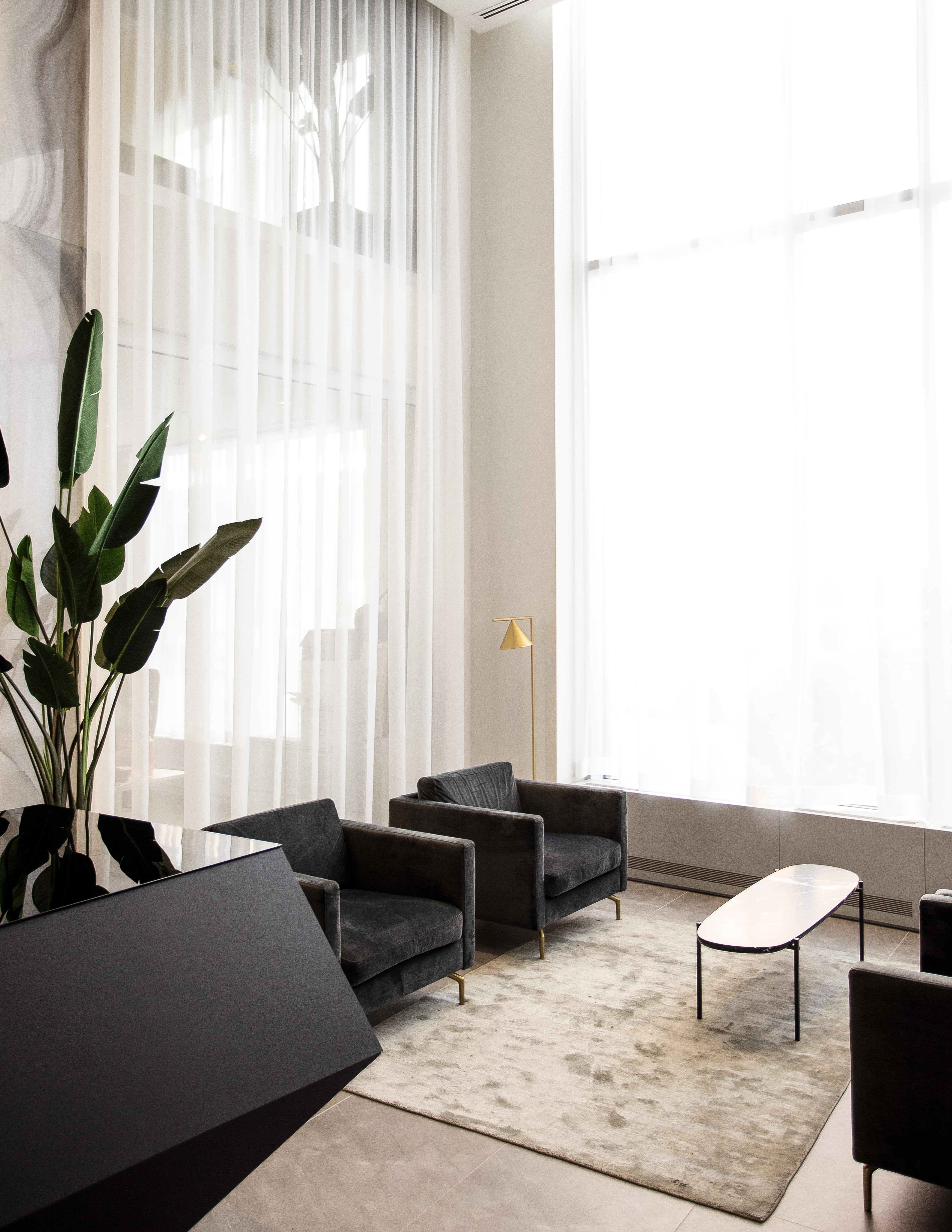 Save more on your condo insurance policy
Condo insurance coverage that protects what's yours
Firefly's Condo insurance covers your personal belongings and the inside of your condo, while a condo's association typical policy covers only the exterior.
Our licensed representatives are available to walk you through our coverage options if you have questions about how to tailor your protection.
Condominium insurance covers a variety of items, even if they are not physically present in your condo, up to a specific amount. These include apparel, electronics, furniture, appliances, tools, and power equipment. To cover jewelry, fine art, and other pricey objects, you might need an insurance rider.
For example, a simple thing as a roof leakage might damage personal items worth hundred of dollars. Unless you are able to prove that the leakage is due to carelessness from the unit's end, the majority of condo association insurance policies won't cover your personal property.
If your condo was unhabitable during repairs after a covered loss, then your Condo insurance policy will cover your temporary living expenses (hotel and meals). For example, let's say a fire broke out in your condo and you booked a 2-week stay in a hotel. As long as you can show receipts as evidence, your policy will pay for your living and meal expenses in full.
If you were the cause behind someone's injuries or property damage, your personal liability insurance might provide coverage. Additional insurance for slander, libel, and other litigation is also an option.

Your guest slipped and broke their leg inside your condo due to the evident reason? Your insurance can cover their medical expenses and lost wages if they file a lawsuit against you.
Common questions about condo insurance
Is condo insurance required by your HOA (homeowners association)?
What if I'm renting a condo?
What's the difference between condo insurance and homeowners insurance?
Are townhomes insured like condos?
Each HOA will have different requirements, but your condo association may not require you to have a condo insurance policy. They might however ask you to contribute to the cost of the HOA's general policy by paying dues. Keep in mind that if you're financing your apartment, you'll require condo insurance.
It is always a good idea getting a renters insurance, even if your condo association or landlord don't demand one. This insurance is typically inexpensive and can cover both your personal belonging and liability claims, in the event that you are held liable for the injuries or property damage of others.
Condo insurance, like homeowners insurance, provides coverage for your personal property, liability-related injuries on your property, and temporary living expenses.
However, the main difference is that condo insurance does not provide coverage for damage to your home's exterior, including garages and external walls.
Additionally, your condo policy might not provide liability protection against accidents in your condo complex's common areas, such as the corridors and parking lots.
In case your townhome needs a condo association membership, you can insure your property with a condo insurance policy.
However, if you're in charge of maintaining the exterior of your townhome, you'll need a homeowners policy that covers both the interior and exterior of your unit.