Purchase comprehensive pet health insurance for an affordable price 
Pet insurance guarantees peace of mind for you and proper treatment for your pet
You will not pay for costly veterinary visits anymore! Get pet health insurance and make sure your pet is taken care of. 
Purchase pet insurance and make it fit your budget and your pet's needs
Get pet insurance from Firefly! Choose a plan and customize your coverage. It has to be affordable and provide your pet with the best service. You will get a discount if you insure more than one pet with Firefly.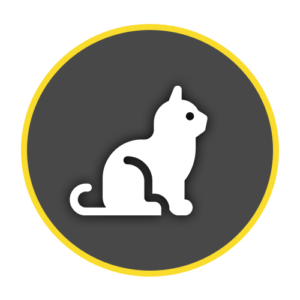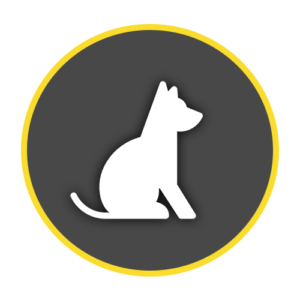 At Firefly, we offer three types of pet health plans. You can cover your pet for accidents only, for accidents and illnesses, or routine care. Here are some extra details about each plan so you can determine which is the right option for you. 
This plan covers your cat or dog's accidental injuries only such as broken bones, bite wounds, or other common injuries. It has a fixed price, but it is highly affordable.
This plan covers your pet's illnesses or accidental injuries no matter how serious they are. This comprehensive plan is very popular. It is the best option to cover emergency care, diagnostic testing, specialist visits, and more! You can customize your deductible, reimbursement percentage, and annual limit.
This plan covers routine care for your pet such as wellness checkups, teeth cleaning, vaccination, and more for a fixed price.
Pet insurance guarantees peace of mind for you and proper treatment for your pet
You will not pay for costly veterinary visits anymore! Get pet health insurance and make sure your pet is taken care of. 
Does pet insurance cover it all?
No, it doesn't! Pet insurance does not provide coverage for pre-existing conditions and dietary expenses. Also, pet insurance does not cover non-veterinary costs such as grooming or boarding. 
Firefly Pet Insurance Benefits
Compared to other policies, Firefly is the right option for you! It has customizable plans and transparent pricing. Here are more advantages that Firefly pet insurance provides. 
One annual deductible: You can pay one deductible per year instead of one deductible per claim. 
Fast payment and claims processing: Your payment can be quickly deposited to your bank account. We can also process your claims quickly. 
No age limits required: You can get coverage for your pet by purchasing an accident or illness plan at any age. You will have the same coverage level even if they grow older. 
Optional coverage for exam fees: Customize the pet insurance you choose and ask for the exam fees for any covered accident or illness to be covered. 
Adjust your payment plan: Choose the best payment way that fits your budget by paying your premium monthly, quarterly, or annually. 
Unlimited available plans: With Firefly, there is one plan you can require where you have no annual limit on the accident and illness pet insurance policy. 
Know more about pet insurance
What is pet insurance?
Can I keep taking my pet to see his own vet?
Why should I get pet insurance?
How much does pet insurance cost?
Pet insurance is a policy where you get paid a portion of your pet's eligible vet bills. 
To do so, your vet must be a licensed veterinarian. The vet bills must be eligible, so you can be reimbursed. Unfortunately, there are no network or copays for pet insurance. 
Skip those expensive veterinary bills and get pet insurance that proved to be critically important. Treating your pet especially when seriously sick can be a financial burden if you don't have pet insurance in your plan. 
It varies according to the breed, age, and location of the pet. Prices also depend on the type of coverage you want and the reimbursement level you ask for.