Protect your recreational vehicle with customized coverage starting at just $125 per year*(See Disclosure)
Get an RV insurance quote to protect your motorhome or travel trailer
The best RV insurance protection caters to your specific needs, whether you use your recreational vehicle for leisure purposes or as a primary dwelling. 
If you request an online RV insurance quote, we will help you customize a policy that covers your motorhome or travel trailer in no time. Start right away and travel with confidence.  
Choose the travel trailer and motorhome insurance that best fits your ride
 Firefly insures all sorts of recreational vehicles, including utility and travel trailers-including state-of-the-art Class A motorhomes and pop-up campers.  
These are the RVs that we frequently insure: 
Start saving with one of the best RV insurance companies
 Our RV insurance quotes and annual policies give you numerous opportunities to economize.  
Get an RV insurance quote today online, or over the phone, to learn more about the discounts you may be eligible for.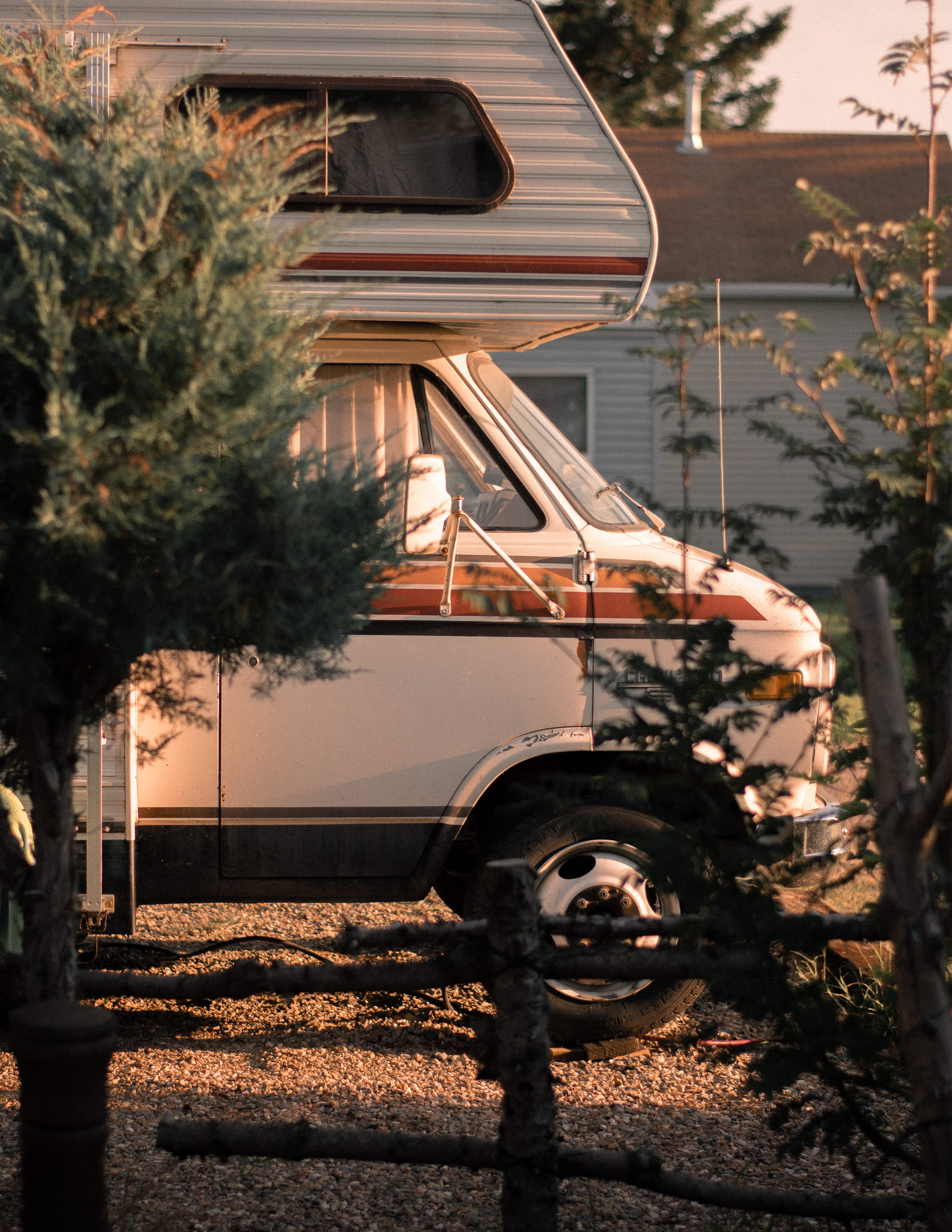 RV insurance customized to you
You and your recreational vehicle are covered by the Firefly RV coverage, no matter where your travels take you: on the highway, in a campground or park, or en route to a vacation spot.  
 Additionally, our full-time RV insurance plan provides coverage, similar to that found on a homeowners policy, including personal liability and loss assessment, if your motorhome or travel trailer serves as your primary place of residence. 
If your RV is five model years old or less, we'll replace your totaled travel trailer or motorhome with a brand-new one, minus your deductible. Your policy's specified payout applies if your RV is more than five model years old.
Firefly will insure personal property inside your motorhome or travel trailer, up to the limitations you specify.

Imagine damaging your tablet or phone after accidently backing your trailer into a picnic table. Up to the limitations of your policy, your insurance will cover the cost of replacing the products.
If your RV got disabled as a result of a covered accident, and you're more than 50 miles away home, we will pay for your transportation and lodging expenses up to the limit of your policy.
Pro tips to quote RV insurance
It's far easier getting the greatest deal or the right insurance coverage for your RV than to change a flat. Consider these tips before you begin your quote: 
Look up your RV's value:

Knowing your RV's current worth will help you decide how much coverage you require. 

 

Pick the coverages that fit your needs:

If you travel with pricey personal possessions, then consider personal effects that will safeguard against damage to your belonging. 

 

Remember safety first:

Smooth and safe driving can lower your insurance costs.

 
To find out how much you can save while maintaining the coverage you require, request a quotation for your RV or travel trailer right away. 
Common questions about RV insurance
How much does RV insurance cost?
Is insurance required on a travel trailer?
Does Firefly's Roof Protection Plus® coverage apply to the interior of an RV?
Does Firefly insure horse trailers and destination trailers?
Aside from being affordable, Firefly's price for motorhome and travel trail's annual policy depends on various factors: 
 Type, age, and condition: The main factors affecting RV insurance are the year, make, and model of your car. An older, more compact travel trailer will be less expensive to insure than a more recent, cutting-edge motorhome. Similar to how a pop-up camper will cost more than a state-of-the-art conventional travel trailer. 
Usage:

The price of insurance for your RV will also depend on how frequently you use it. If your RV is your main residence, then your coverages and rate will be different from someone who only uses their motorhome or travel trailer a few weekends a year. 

 
Driving history:

Maintaining a clean driving record is important.

Your premium will probably be impacted by past accidents or tickets on your driving record.

 
Since you are not technically driving your travel trailer, no state requires you to have insurance on a vehicle you tow behind a car or truck. Your lender may need comprehensive and collision coverage if you're financing the travel trailer in order to protect it from physical damage. 
This coverage protects any vehicle component directly damaged due to roof malfunction.
Yes. Similar to standard travel trailers, Firefly covers destination trailers and horse trailers.