Average savings of over $700 for drivers who switch & save on car insurance
Fast car insurance quotes for personalized coverage
Firefly gives you the opportunity to benefit from a car insurance quotation from highly-rated companies in a mere 5 minutes. Find out how we can help you get the customized security you require at a cost that works for you.
Request an auto insurance quotation today, and save your peace of mind some money!
Car insurance that makes saving simple & convenient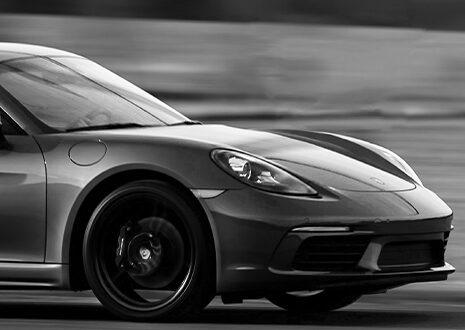 Customize auto insurance to your needs
We provide reasonable automobile insurance coverages that protect against almost everything, from collisions and windshield damage, to lawsuits and more. Get a price for car insurance online and customize your policy today.
Note that coverage offerings may differ by state.
With Firefly, ATV insurance coverage automatically includes $3,000 in coverage for riding gear and any upgrades you've made to your vehicle. Need more than $3,000? You can purchase up to $30,000 in additional coverage.

Example: You added a custom seat to your four-wheeler and it's damaged in a covered accident. Firefly will pay you the value of the seat.
If your ATV or UTV is no more than one model year old on a new policy or two model years old on a renewal policy with full physical damage coverage, we pay you the full MSRP if your vehicle is totaled. A deductible applies.

Example: You paid $10,000 for a new ATV a few years ago, but now it's only worth $5,000. If it's totaled in a covered accident and the latest model costs more than $10,000, Firefly will pay you that amount.
Your ATV or UTV is often your work horse, as you use it to hunt or plow. Carried contents coverage protects your camping equipment, hunting gear, and any personal property in the event of a covered loss.

Example: Your new tent is ruined in a covered ATV accident. We'll pay to replace it.
Common questions about car insurance
What is car insurance?
How do I file a car insurance claim
Does Firefly have insurance agents?
How to get an auto insurance quote?
If you're involved in a covered accident, car insurance can assist preserve your financial security. Your auto insurance steps in to pay for some or all of the loss rather than you having to shoulder the financial burden of expensive injuries or destroyed property. You can alter what and how much your insurance covers, providing you the freedom to knit a policy that meets your requirements.
You can file a car insurance claim with Firefly by logging in to your policy, calling 313-945-1832, or using the Firefly app. Our claims specialists will ensure that you resume driving as soon as possible. Find out more about how auto insurance claims are handled.
We collaborate with more than 35,000 independent agents and brokers that provide a selection of insurance plans from both Firefly and other insurance providers. You can easily find a local agent with the knowledge you need to purchase the ideal policy. Find out more information about independent insurance agents.
You must provide information about your driving history, as well as the make, model, and year of your automobile in order to receive the most accurate price. You'll need to have your vehicle identifying number (VIN) on hand in order to purchase an auto coverage; in addition to your Social Security number and driver's license number. Unsure about the coverages to choose? You can estimate your coverage requirements with our vehicle insurance calculator. Ready to get started? Get a quick car insurance quote online or call us at 313-945-1832. We are available around the clock to help with questions, policy updates, and claims. Call, go online, use the Firefly app, or even chat with us — our lights are always on.